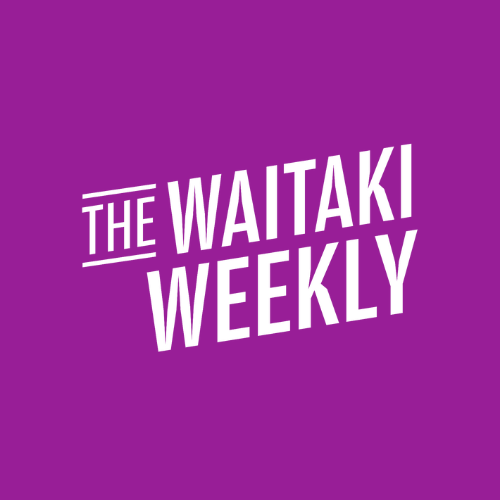 Issue 113 | 5 August 2022 NOMINATE NOMINATE NOMINATE!
What do you stand for Waitaki? Nominations for local elections close at midday on 12 August so don't delay, nominate today!

We just wanted to send out a big THANK YOU to the community for your patience as we deal with the impacts of the recent storm events.

With the scale of the events, we have a lot of work ahead of us and we are working on getting the recovery and repairs as soon as possible.
If there are any further reports to make, please contact the Waitaki District Council. Call us on 03 433 0300 or 0800 108 081 or service@waitaki.govt.nz. Reports can also be made via the Snap, Send, Solve App
Get Your Nominations In for Local Elections
It is the last week to get your nominations in for local elections and we suggest you don't delay!

Each application need to be filled in correctly so if anything is missing and the nomination comes in at short notice, you may miss out! Nominations are open and close at midday sharp on 12 August.

Find out more about standing for election here and read the Pre-election Report here.

And if you missed the Candidate Information Evening, the presentation can be found on our website.
A2O Re-opens in stages
Unfortunately, our beautiful A2O has taken a real hit over the last three weeks, especially in the Waitaki District. We have largely completed the ride through and assessment of trail damage and are continuing to scope repair work.

There is trail damage throughout due to flooding. This includes holes, scouring, slips, washouts, and bridge damage. Our focus is to get immediate repairs done as soon as possible to get the Trail open again. This will need to happen progressively.

Keep an eye on the A2O's Facebook and Website for latest pages.

Until then, watch the video from Trail Towns featuring the Alps 2 Ocean here
How are we looking after indigenous biodiversity under the Draft District Plan?
There are more than 100 threatened species in the district and a lot of them are at low altitudes, which is also where most of the private land ownership tends to be. Biodiversity doesn't just occur on conservation land - private landowners also have a big role to play in protecting our natural heritage.

We have undertaken surveys to identify Significant Natural Areas (SNA) and these have been mapped. Some SNAs remain unmapped but we still need to provide protection for these areas. One of the key objectives of the Draft District Plan is to halt the decline of the district's indigenous biodiversity by protecting, restoring and/or enhancing SNAs to ensure that there is no overall loss of indigenous biodiversity because of land use activities.

Click here to learn more.
Draft Economic Strategy Business Briefings
We have two Economic Development Business Briefing Sessions booked, come along to hear more about our Draft Economic Strategy:

PALMERSTON
Palmerston Community Centre, 104 Ronaldsay Street
Thursday 11 August
6pm - 7.30pm
Find out more here

ŌMĀRAMA
Ōmārama Memorial Hall & Community Centre, 35 Chain Hills Highway
Wednesday 17 August
6pm - 7.30pm
Find out more here
Cultural Competency Workshops
This workshop is presented by Autumn Servatkova, Immigration New Zealand Relationship Manager and is for employers, covering questions such as how do we communicate, give and receive feedback, like to be managed, deal with conflict and trust?

The workshop will also provide some information around the Family Violence Category visa.

Thursday 11 August
1.30pm-4pm
Ōamaru Opera House

Register by emailing sbee@waitaki.govt.nz

Find out more about Stronger Waitaki here
Waste Free Waitaki Workshops
We have two workshops coming up:
Session 1: Get Kai Creative
Sessions 2: Create Your Own Green Gold

To book your place in these workshops email Lucianne on lwhite@waitaki.govt.nz or
03 433 0300
Congratulations Waitaki!
We've had some great successes in the Waitaki District recently.
Congratulations to Moa Bakery, Cakery who won the Surface Ripened and Blue category for its blue cashew cheese at this year's national Vegan Cheese Awards.

Waitaki District Council Youth Councillor Ethan Reille had the opportunity to give a speech during Youth Parliament 2022 on behalf of Waitaki (watch the video at the link above)

St Kevin's alum Logan Docherty finished 16th in the world in the men's light-weight double. Logan and his partner Reuben both come from Otago and they will certainly be a due to watch now and in to the future.
A few reminders
Heritage Fund Applications are open now and close 14 September. Find out more here
Waitaki Waste Minimisation Fund applications are open and close 31 August, find out more here
Applications for the Donald & Nellye Malcolm Trust are open now - this is for all charitable and not-for-profit organisations in North Otago. Find out more here.