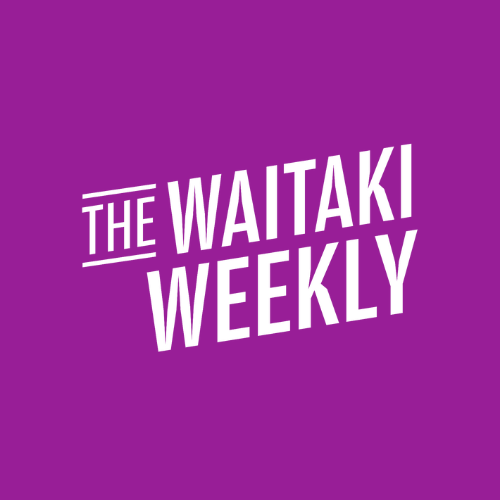 Issue 112 | 29 July 2022 This is the second time in as many weeks that we are reporting on weather causing havoc in our District. Rain upon rain and snow upon snow. Everyone has been battling.
As waters subside, there will be road damage due to the flooding This includes potholes, scouring, minor slips and minor bridge abutment washouts. While we continue to work on a recovery plan, please continue to drive with extreme caution.
If there are any further reports to make, please contact the Waitaki District Council. Call us on 03 433 0300 or 0800 108 081 or service@waitaki.govt.nz. Reports can also be made via the Snap, Send, Solve App (send the information from the actual location as the GPS data helps us find the issue).
We have some other areas of business - get your nominations in to stand for local body elections, the Draft District Plan continues and the inaugural Waste Minimisation Grant opens next week...
Standing for Election
Last week, Deputy Mayor Melanie Tavendale told the Waitaki story to hundreds of people from all over New Zealand at the 2022 Local Government New Zealand National Conference in Palmerston North. If you are thinking about running for Council, you never know where you could find yourself!

Tote bags with all of the details on standing for Council are available from the WDC Customer Liaison Team and from the Waihemo Service Centre - you can also find details on our website.

Nominations are open and close at midday sharp on 12 August. Applications need to be filled in correctly so if anything is missing and the nomination comes in at short notice, you may miss out!

Find out more about standing for election here and read the Pre-election Report here.

And if you missed the Candidate Information Evening, the presentation can be found on our website.
Major Road Works on Eden Street
As part of Council's annual pavement rehabilitation work, Eden Street between Humber and Thames Street is scheduled for repairs between August and October this year.

The aim of this work is to ensure key sections of roads within the local roading network are renewed to meet the level of service they provide.

Read More
Workshop for Event Organisers
Event organisers in Waitaki are encouraged to register for a virtual workshop on how to submit a successful funding application. The workshop is open to all organisers of existing or new events in the district and will cover all aspects required to apply for the fund.

The online workshop is on 17 August, 10am-4pm

RSVP to the workshop by emailing marketing@waitakinz.com before 8 August

Find out more about the fund here
Waitaki Waste Minimisation Fund
The Waste Minimisation Fund aims to help our community create and deliver projects so we have less rubbish going to landfill or ideally, stop waste from being created in the first place! There's $30,000 to award annually so find out more about how to apply or get a steer on your project idea here.
Here is a list of other Grants and Awards currently open
Community Group Grants and the Creative Communities Scheme applications are open now and close TODAY so if you've got an application on the go - get it in now here
Heritage Fund Applications are open now and close 14 September. Find out more here
Waitaki Citizens Award nominations close this Sunday - nominate here
Are you a listener or watcher?
Listener or watcher? Videos to help you understand the Draft District Plan.
Are you a reader, listener, or watcher? Whichever the case, the team has made sure there is something for everyone to ensure that you are well caught up with the Draft District Plan.

We have released videos that summarise the key proposed changes in the draft plan that affect Waitaki rural residents, urban residents, our environment, and general community issues such as protecting our heritage and more. Remember, the engagement period ends 31 August so start sending in your feedback.
A few reminders
Late penalty fees of 50% apply for dogs registered after 31 July 2022. If you haven't registered your dog yet, find out how here.
The A2O is closed, we will advise when it is open next.
Due to the rain event, many tracks have uneven surfaces, these will be getting repaired ASAP and take extra care when using these.
Consumers on the Lower Waitaki, Palmerston, Dunback and Goodwood Zones of the Waihemo Water Supply are advised to BOIL ALL DRINKING WATER until further notice. This includes water used for food preparation and hygiene purposes such as brushing teeth.
Consumers on the WINDSOR, AWAMOKO and LOWER WAITAKI Water Supplies and those in the BROCKMANS area of the Weston Zone of the Oamaru Water Supply are advised to CONSERVE WATER until further notice.
Waitaki District Council sports fields are CLOSED this weekend.