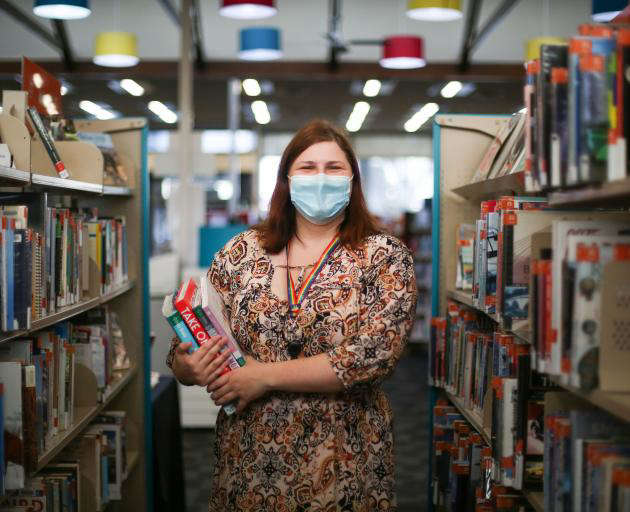 Waitaki District Libraries youth librarian and social media co-ordinator Susanna Elliffe hopes going fines-free will increase membership and encourage members to borrow more books. PHOTO: REBECCA RYAN
Waitaki District Libraries are going fines-free. Manager Jenny Bean was "thrilled" to announce that Oamaru Public Library and branch library users would no longer have to pay overdue library fees.
Waitaki District Libraries' aim was to remove any barriers that prevented people from using its libraries, and she hoped the move would encourage members to borrow more books, and grow overall membership numbers, Ms Bean said.
"I just think it's so important for the whole district, as far as enabling libraries to be able to reach everybody," she said.
Ms Bean has been in discussions with the Waitaki District Council about joining the fines-free movement for about a year. More than half of the public libraries in New Zealand had already removed fines for overdue items, and it was "fantastic" Waitaki had joined them, she said.
"We just want to get people ... feeling like this is their community space that they can use — and we want them to use the library."
A lot of people felt embarrassed or ashamed about fines, and often stopped using the library as a result, Ms Bean said.
"They end up not wanting to bring the book back at all, so we actually lose the book, but more than that we actually lose our library members."
Last year, Waitaki District Libraries collected $613 in fines. Fines had been $4 per book after one week, and an additional dollar for being two weeks' overdue.
"It actually cost us more to administer," Ms Bean said.
Some fees would remain, such as if a book was lost or damaged, and historical debt was being reviewed.
A common question she fielded about going fines-free, was whether people would just not return their books. But international research revealed people were more likely to return books if fines were removed, and abolition of late fees internationally and at other New Zealand libraries had resulted in an uptake in membership, she said.
"We'll still be sending out reminders, but it's just not that punitive aspect.
"I think the biggest thing is, you're not being punished for reading."
Waitaki District Libraries has about 14,400 members at present.